Click
here
for a little background information on these bugs.
Have you ever seen a fish eat one of these?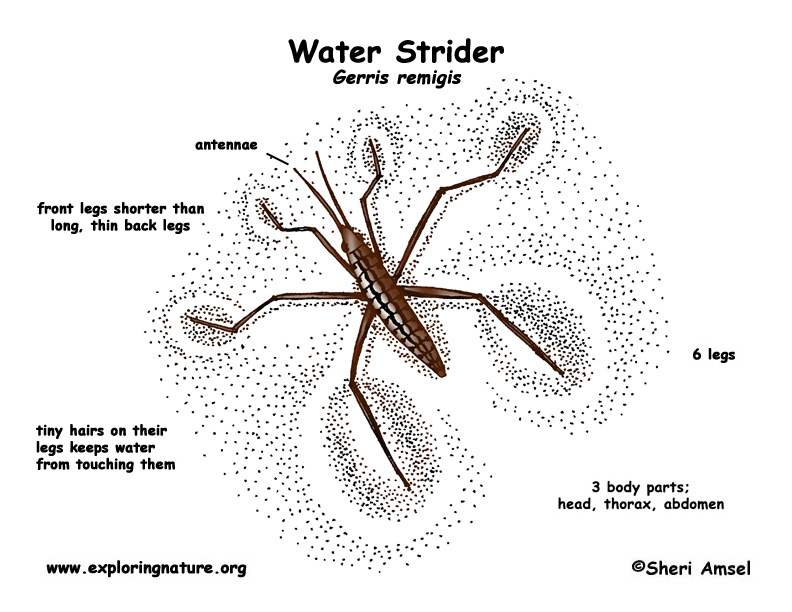 I certainly have not. Water striders live in all sorts of bodies of water around here but nothing eats them. On the Potomac they will blanket the surface creating a massive shade spot below. If you toss a fly into the striders and let it sink you will surely find a fish seeking respite in their shadows.
Have you ever seen a fly imitation of a water strider? I haven't. Which further reinforces my hunch that fish just don't eat them.
So why do fish not eat them? Do they taste nasty? Do they sit high enough on the water with their hairy feet (to
increase surface
area which prevents breaking the hydrogen bonds in the surface film) that fish cant' see them? I had a few in my aquarium and I sure could not see them from below (I can't see anything through the surface anyway, it's a mirror. Do they bite the fish back (these bugs are known to bite people when picked up)? Most nasty tasting critters have coloration to warn that they taste bad i.e., the Monarch Butterfly.
I will continue to ponder as to why I've never seen fish eat these bugs. Please leave a comment if you have insight into this matter.
On a side note, I once hear that if we (humans) wanted to walk on water like a water strider, our feet would have to be over 7 kilometers long.